Step one: install ingress on your smart device
step two: join the resistance
Once the App is installed you will you use your Gmail account to sign up to access the scanner for Ingress. Don't have a Gmail account?
The App will take you through an Introduction as part of the sign-up process
Be sure to select "RESISTANCE" as your faction (blue in color)
step three: complete the tutorial
In the Scanner (Ingress App) click on the "Ops" button, then scroll to the right on the top menu to find the "Training" tab in order to learn how to use the Scanner to interact with the physical world.
Celebrate completion of your training!
step four: fill out the welcome form, read the faq, and get in touch
Once you have signed up, please fill out this form
Read the GBU Resistance FAQ
From the Scanner's main screen open the "Comms", and select the "Faction" tab to contact one of the following agents to help get you started: @A17ima7e @DocBreed @TheHamlinHooker @Meechaiyang -or- the agent that recruited you
Powered by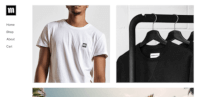 Create your own unique website with customizable templates.